Dr. Ali is board certified in Endocrinology, Metabolism, and Internal Medicine.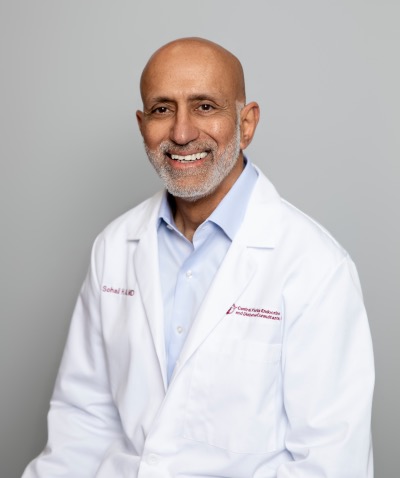 As a partner in Central Florida Endocrine and Diabetes Consultants, P.A., located in Maitland, FL., Sohail H. Ali, M.D. is board certified in Endocrinology and Metabolism and Internal Medicine. Dr. Ali joined the practice in 1999.
He graduated with a degree in Biology from Government National College and received his medical degree from Sind Medical College in Karachi, Pakistan.
After completing his internship at Westchester County Medical Center in Valhalla, N.Y., he did his residency at St. Vincent Hospital and Medical Center in New York City. In addition, he completed a fellowship in endocrinology and metabolism at the Medical College of Georgia in Augusta, Georgia.
Before moving to Florida, Dr. Ali was an Instructor at the Medical College of Georgia. Dr. Ali is on the teaching staff of both Florida Hospital and Orlando Health and has active privileges at both hospitals. He is active in several clinical organizations including American Association of Clinical Endocrinologists and The Endocrine Society.
Dr. Ali is married and the proud father of three children. He enjoys traveling and is an accomplished billiard player.